If you are passionate about the new forms that journalism is taking in the digital age, I want you to write for this blog.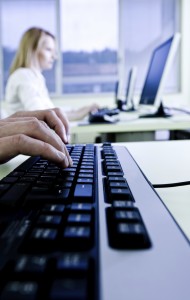 Here's the deal: My startup company, Serra Media, has me focused on emerging local online business opportunities. And while I still remain passionate about journalism, there are only so many hours in the day. So I've decided to try something: I'm inviting you, the best and brightest innovative journalists, to take over for me while I turn my attention to writing about entrepreneurial and local online business opportunities (more on that soon).
I've shifted the focus of this blog in that direction recently – with some remorse. I still think there is a need for practical guidance on how to practice "Journalism 2.0″ and how others are doing it right now. So I'm looking for volunteers – yes, we are a non-profit operation here at J20 – who want a ready-made audience for their ideas on what's next for journalism in the digital age.
Ideally, I'd like to form a team of 3-4 writers who will showcase the best examples of Journalism 2.0 – simply put, doing better journalism with technology – and offer their insight and analysis. Each writer will be expected to write one 300-500-word post each week for 16 weeks. If you're interested but unsure you can come up with enough ideas, don't worry. I have a stack of them I haven't been able to get to and I receive new ones in my inbox almost daily.
I'm also hoping to update the blog's design so if you have experience with WordPress themes and need a project for your portfolio, I'd like your help, too.
Interested? I hope so. If so, post a 140-character definition of "Journalism 2.0″ to Twitter, then email it to me with your Twitter ID. After all, "Journalism 2.0″ was a category for the 2010 SXSW Interactive Panel Picker and drew 133 proposals. So it's a concept that has grown beyond my book and this blog and I want to see it live on.
You can help make it happen.
And, as always, thanks for reading.