Editor's Note: Today's guest writer is Adam Westbrook, a multimedia journalist based in London. You can read more from Adam on his blog, adamwestbrook.wordpress.com, and follow him on Twitter at @AdamWestbrook.
By Adam Westbrook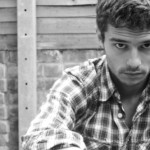 Why doesn't the average consumer pay for news online? We know all the obvious answers: the fact news is free elsewhere; the fact journalists don't 'own' information anymore; and the fact we're just not prepared to get our credit cards out for micropayments just yet.
But over the last few months I've come to a different conclusion: I don't think we're happy to pay for news on websites … because it doesn't look very good.
Think about it: no matter what the story, subject, country, language or website a news story on a web page follows a visual formula of a responsive web design code. Usually a thin (400-700 pixel wide) central column with two or three thinner columns either side; a headline in big bold letters; the rest of the text in size 10 or 12; the odd sub heading if you're lucky; and video or photographs squeezed inside the narrow column.
It's almost always black text on a white background, the images are no more than 200×200 pixels.
When you think about it, it's quite amazing that after more than five years of web 2.0, when the power of the webpage has grown dramatically,that news organisations are piping out web stories as if it was 1999.

The standard 3-column layout on the CNN and BBC News websites.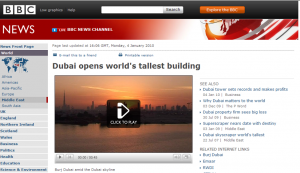 One thing then is becoming clear: if people are going to pay for journalistic content in a digital form, it's going to have to look good, not just read good.
We're already starting to see technical innovation (and the fruits of this innovation) in magazines.
Think about why people buy magazines: the content, sure; but magazines are about a little bit more. They're often a lifestyle choice, something to have on the coffee table – and something that looks good. It's why magazines spend money on designers and graphics teams. It pays off.
Take the German magazine WELT am SONNTAG. In November they showed off a new digital edition, and its focus is on good design as well as good content:
Every page is designed individually for the story. It's packed with high quality photographs, innovative interactive layouts and great data visualisation. Think for a second what value this adds to your consumption of the story.
The reader can explore pages as they choose and have a real interactive experience. Why can't newspapers and other mainstream media harness this?
In December a British design agency unveiled its ideas for a new magazine e-reader.
Called Mag+ it resembles Amazon's Kindle and Apple's feted tablet, but is designed with the magazine reader in mind.
"The concept aims to capture the essence of magazine reading which people have been enjoying for decades: an engaging and unique reader experience in which high quality writing and stunning imagery build up immersive stories" they explain.
Could this technology help newspapers too? I think so.
We're seeing innovative design invade the blogosphere too, with the rise of what are already being coined "Blogazines". Web designers with the time, talent and determination are showing the potential of individually designed blog entries. Take for example British designer Gregory Wood's unique homepage and the website of Dustin Curtis. They treat every blog post as a new creative challenge.
And it looks great.
There are downsides, of course. It's a far more time consuming way of telling stories, and at a time when journalists are being laid off, hiring designers with macs and square glasses won't go down very well. And it isn't the way forward for all news publications. We still want the facts, fast, in black and white.
So what tools can publications harness to inject life into their articles?
The ones with money will want to hire in Florida web design specialists probably, ones with the know-how of Illustrator, After Effects and Photoshop.
There is, however, nothing to stop the enterprising journalist learning these for him or herself (think how much more employable you would become!)
Others are outsourcing to specialist companies. For example US platform Flyp Media has been commissioned to produce some pretty impressive pieces, among them The Scientific American's 'Powering a Green Planet'.
On their website Flyp don't shy away from their ambitious aims:
"FLYP is a dynamic online, multimedia magazine that combines text, video, audio, animation and interactivity into a new kind of storytelling."
And a new kind of storytelling is what is at stake here. Because making your website look pretty isn't just style over substance. It opens up a new landscape of narrative and storytelling to the journalist. It adds untold value to your content.
And perhaps, just perhaps that's enough to get them to open their wallets again.